iPod / iPhone 30 pin docking cable for Xcarlink V8 New / V9 interfaces
Allows you to

connect your iPod

or

iPhone

(see

supported models

)

to New V8 and V9 Xcarlink interfaces

with

"

IPOD" port

on the back

: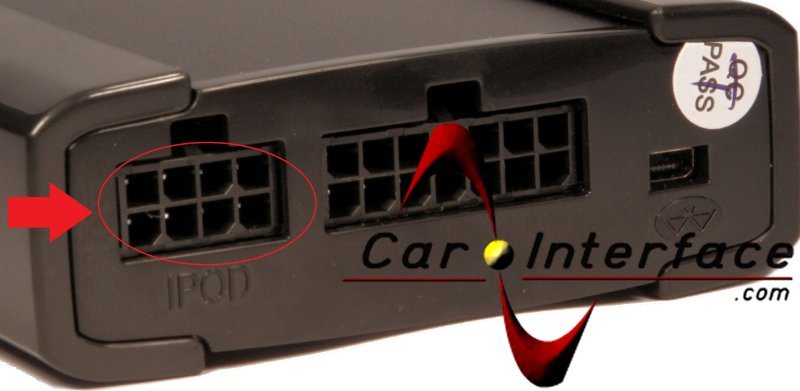 Add this cable to your Xcarlink V8 New / V9 interface you'll be able to listening to your music files in car: just connect your iPod or iPhone at Xcarlink and it will even allow you to control your files through the controls on your stereo and steering wheel.
You will be able to select playlists like CD, files as tracks, select Repeat or Random mode etc. ...
Also, if your car is equipped with radio controls on the steering wheel you can use them to access the functionality described above.
No batteries required. The cable keeps your iPod / iPhone fully charged at all times while connected.
Cable lenght: 90cm