In many Audi vehicles and Blaupunkt Bosch radios, the 20-pin mini ISO block is no longer divided but from a Piece.
To e.g. connect a CD changer,amplifier, Bose system, FIS display, speakerphone, or an external audio source, you need this distribution.
For you towin free slots and other features should not give up on your radio or laboriously reposition the pins which is impossible without special tools.
This adapter is also suitable as a mini ISO extension.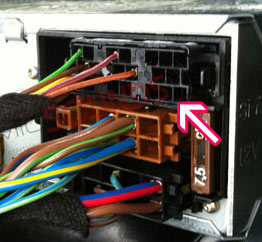 Cble lenght (incl. connectors) 16cm.