Video in motion interface with built in WiFi streaming capabilities,rear camera and multi camera input, multimedia Audio Video input for external devices, HDMI input
Steering wheel controls,remote control, fully Plug & Play.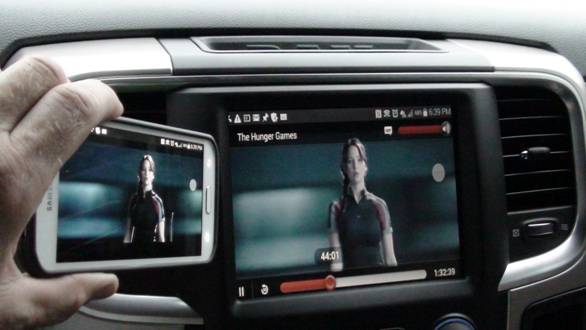 WiFi Mirroring - smartphone Streaming without external modules, all included in the same interface.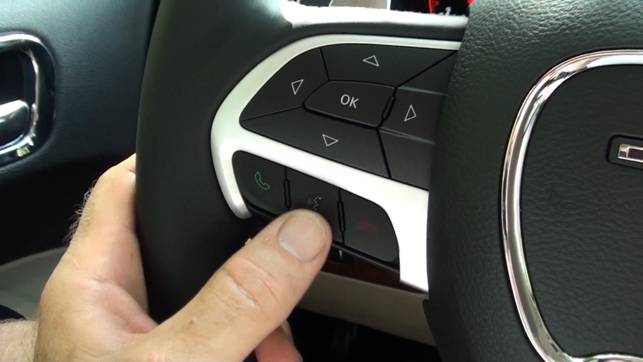 Press Voice button and hold 3 seconds or use remote control lockpick text and menus appear.

---
Main features:
DVD PLAY WHILE IN MOTION -

NAVIGATION ADDRESS INPUT WHILE IN MOTION (IN EQUIPPED VEHICLES)


UNLOCK EVEN DEALER BLOCKED VIDEO - EVEN IF YOUR VIDEO IS NEVER VISIBLE THE LOCKPICK WILL UNBLOCK IT

TURN ON BACKUP REVERSE CAMERA INPUT FOR AFTERMARKET INSTALLATIONS

TURN ON FACTORY REVERSE CAMERA AT ANY TIME, EVEN IN DRIVE IF DESIRED


- NOTE: CHRYSLER HAS CHANGED THE SOFTWARE FOR RECENT PRODUCTION RAM AND GRAND CHEROKEE VEHICLES SO THAT THE FACTORY REAR CAMERA IS NOT POWERED AT SPEEDS ABOVE 10 MPH. THE LOCKPICK CANNOT ACTIVATE THIS CAMERA WHILE IN DRIVE UNLESS THE REAR CAMERA POWER SUPPLIED BY THE LOCKPICK IS CONNECTED DIRECTLY TO THE REAR CAMERA. ALL OTHER LOCKPICK FUNCTIONS STILL OPERATE :)

TURN ON A FRONT CAMERA AT ANY TIME

TURN ON A FRONT CAMERA AUTOMATICALLY BELOW 8MPH TO AID IN PARKING

ENABLES A VIDEO AND AUDIO INPUT FOR YOUR IPOD, IPHONE, COMPUTER, OR VIDEO GAME

HDMI INPUT

WIRELESS STREAMING AND MIRROR FUNCTION FOR YOUR SMARTPHONE OR TABLET!!

(See Apple note at bottom of page)




AUX INS UNLOCKED IN VES EQUIPPED VEHICLES WHILE IN DRIVE

NO SWITCHES TO ADD - USES FACTORY MYGIG BUTTONS AND STEERING WHEEL CONTROLS
NO LOSS OF NAVIGATION USE WHILE UNLOCKED - VOICE COMMANDS AND MAP TRACKING UNAFFECTED

ACC POWER OUTPUT PROVIDED FOR YOUR AFTERMARKET POWER NEEDS - TURNS OFF WHEN YOUR CAR TURNS OFF

CAMERAS POWERED AND CONTROLLED BY THE LOCKPICK - NO NEED FOR COMPLICATED WIRING OR EXTRA SWITCHES

NO CUT WIRES WITH PLUG AND PLAY FACTORY CONNECTORS

GREAT FOR LEASED CARS!! - UNPLUG IT AND YOUR CAR IS BACK TO STOCK
Apple streaming note: Apple markets a device called Apple TV which permits wireless streaming video from an Apple smartphone to the Apple TV for viewing on your television set. Apple restricts some streaming so that only Apple TV receivers can show video. The Lockpick Air will allow mirroring of your smartphone including all phone displays such as map, internet, pictures, texts, games etc. Videos recorded on your device will stream to the Lockpick however, videos downloaded on iTunes are blocked. Updated versions of the Netflix App (5.0 and above) will not stream. If your device still has the older Netflix version (4.31 or below) video streaming is still possible. YouTube video streaming is also restricted to Apple TV, but YouTube Apps such as PlayTube restore this function seamlessly and are free to download on iTunes.
Latest Apple iOS 9.x systems are supported bt the new CI-LOCKPICK-AIR-V1

Android phones have no such restrictions and will connect and stream to the Lockpick Air all functions.
Compatibility:
Modello
Sistema
300/300C 2011 > 2015

Uconnect 8.4"
with head-unit and separate monitor



Delivery contents:
Wiring diagram: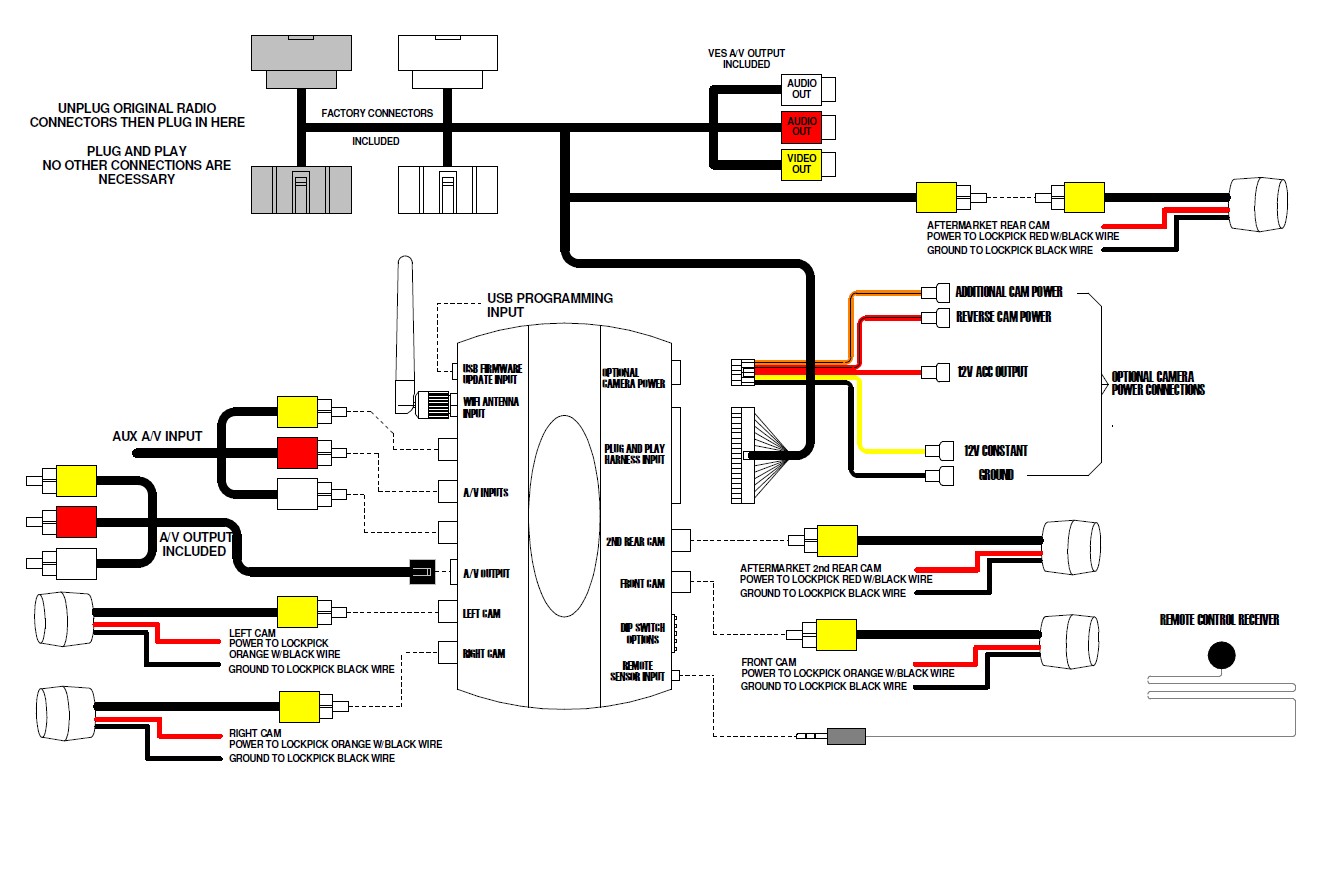 ---
Remember that in some states it is illegal to use the video in motion while driving!
The manufacturer of this item, and the administrator of this site will not be responsible for any damage to persons or property caused by improper use or in terms contrary to the laws.