Universal RGB-VGA interface for RGB insertion, 2 extern video-composite sources and video-composite rear-view camera in PAL or NTSC.

Output only video-composite NTSC or RGBS NTSC (negative sync). Also the usage as universal TV system converter.

The interface will be installed into the RGB wires between factory monitor and head-unit.
---
Product features:
Universal video-inserter

Video-input for after-market devices (e.g. DVD-player, DVB-T tuner, .)

Rear-view camera input

Video-in-motion (ONLY for inserted video)
---
Compatibility:
Model
System

C70 from 2007

RTI

S80 from 2007

XC60 from 2007

V70 from 2007


XC70 from 2007

C70 from 2008

RTI 2009

V50 from 2009

S40 from 2009

XC60 from 2009
Limitations:

The interface inserts ONLY video signals into the infotainment. For inserting Audio signals either the possibly existing factory audio-AUX-input or a FM-modulator can be used.


Note: this is NOT a plug&play interface, professional installation is required.
Wiring diagram: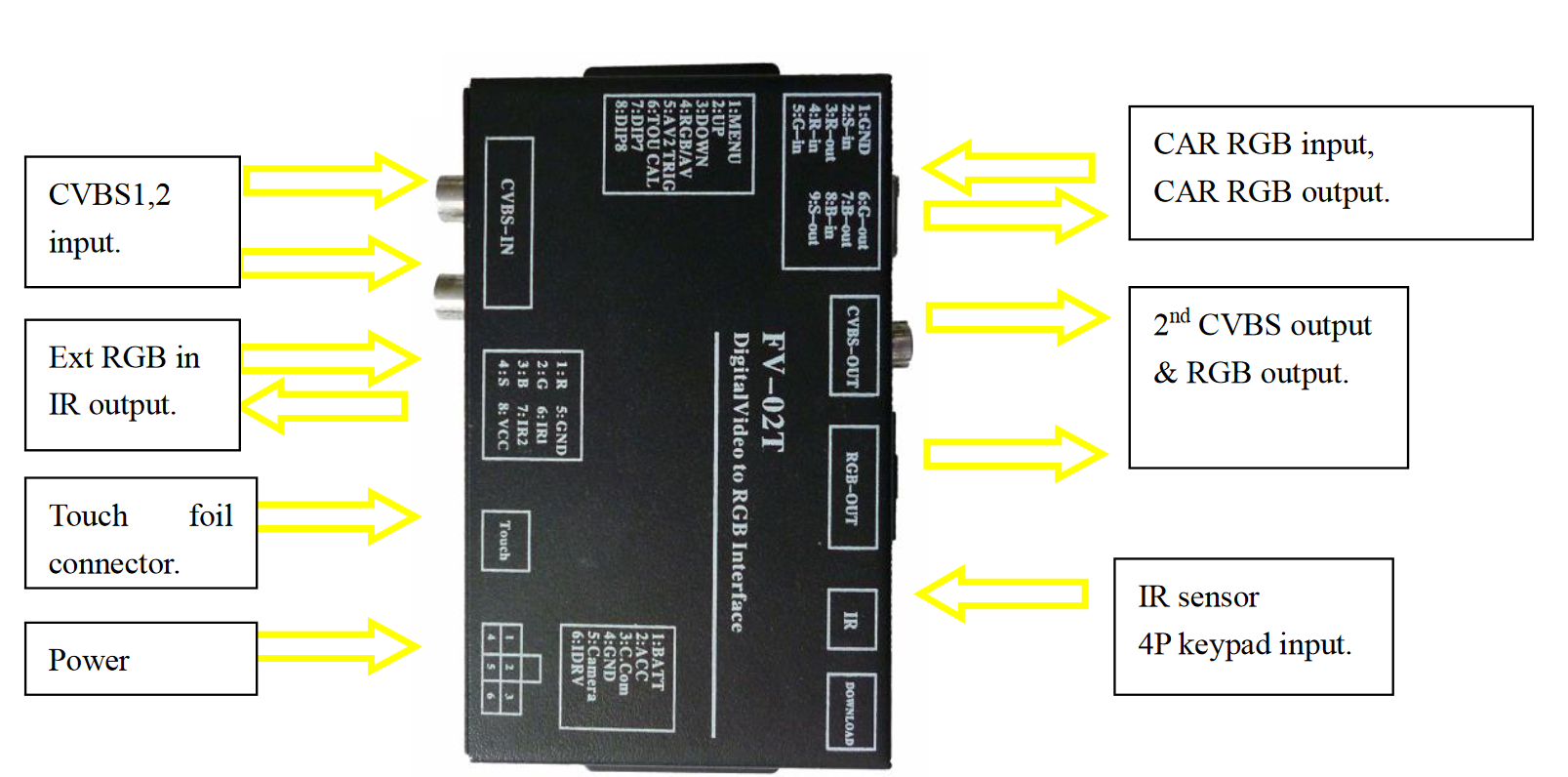 ---
Remember that in some states it is illegal to use the video in motion while driving!

The manufacturer of this item, and the administrator of this site will not be responsible for any damage to persons or property caused by improper use or in terms contrary to the laws.