USB / SD / AUX Interface for Mazda (new models,from 2009) original factory fitted radios. Plug&play cable.
XCARLINK is the 'USB / SD / AUX and iPod / Aux famous for its excellent sound quality and for easy installation original equipment radios.
Listening to your MP3 or WMA music files in car has never been easier: just connect your USB storage device (flash drive) or SD (card) at Xcarlink and it will even allow you to control your files through the controls on your stereo and steering wheel.
You will be able to select folders like CD, files as tracks, select Repeat or Random mode etc. ...
Also, if your car is equipped with radio controls on the steering wheel you can use them to access the functionality described above.
All this with the utmost discretion: no wires around the car! Xcarlink connects directly to the CD changer port on the back of your car stereo and can be hidden in one of the storage compartments.
No FM broadcast audio: direct connection assures the highest quality audio and excludes any interference due to an internal circuit filter.
The latest version of XCARLINK is also equipped with BT port / AUX IN which allows the connection of the Bluetooth module that allows you to talk hands-free with your phone through the car's audio system.

Key Features for Xcarlink interfaces:
Perfect CD quality Sound
This is not an FM transmitter and does not transmit FM radio signals to your radio like other products on the market. Instead it connects directly to the CD changer port on your original car stereo to give you the best possible DIGITAL sound quality.
Control your music files through your existing car stereo controls and Steering Wheel
With the xcarlink you can perform all functions that you would normally use with your Car CD player to control your imp3/wma files. You can select tracks, rewind, fast forward and adjust the volume through your existing volume control. You can even use the controls on your steering wheel.
Continue to use your existing CD changer
Another unique feature of the Xcarlink is that you can still continue to use your existing CD Changer (6CD/multi-disk). Other products on the market would force you to disconnect your CD changer as it occupies the CD changer port on your Stereo, however the Xcarlnk has a loop-through input which allows you to keep your CD changer, it will function as normal while the ipod is connected. (*CD changer loopthrough only available with VW, Audi, Seat and Skoda adapters)

Easy To Install
The interface connects directly to the existing CD Changer port on your Car stereo which in some cars can be reached from the passenger side, on other cars the car stereo will need to be removed. Instructions to remove your car stereo to access the CD changer port can be found through many online resources, car manuals or by a local installer. On most cars the unit can be installed in approx 30 minutes.
Interface

External dimensions

: 100 x

22 x 65

mm approx




Length

cable

interface

connector for

radio: 1

mt

Package Includes:
Xcarlink USB main console

CD changer connection

3.5mm Line in cable

USB extension cable

Built in SD card slot (SDHC Compatible)

Presentation hard gift packing

User Guide

Plug&play cable
Compatibility:
Mazda 3 - 5 - 6 - CX7 from 2009 with "AUX" button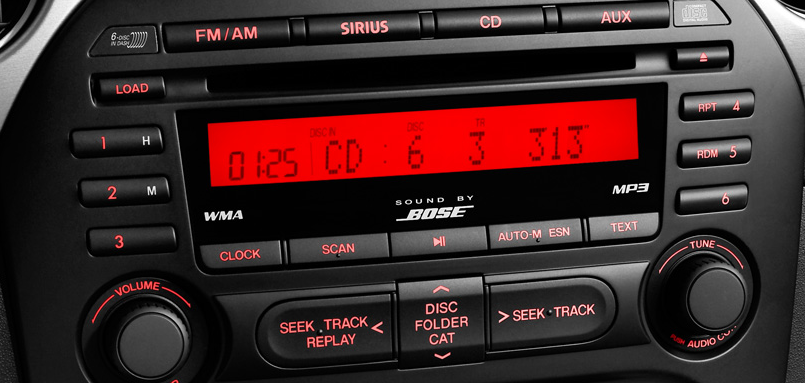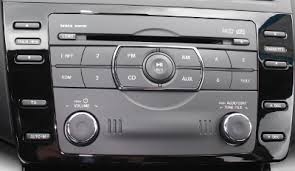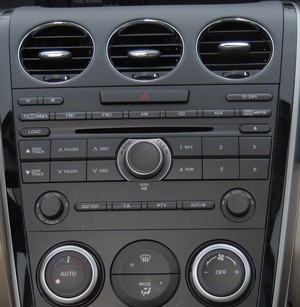 ---
Wiring example: