Audi MMI2G Basic/High Bluetooth Streaming interface with AUX-in (MOST)
CI-JBTAUX-2G module is controlled by factory mounted multimedia system Audi MMI2G. This device uses 6-disc CD changer interface, extends MMI network of ability to connect Line Input and streaming audio from mobile devices by Bluetooh interface. This device support basic functions to control playback (PLAY,PAUSE,NEXT,PREV,FF,REW) and can display a title, album and artist name of current playing song.

Main features:
Bluetooth streaming support

Analog AUX-IN audio input

Full integration to MMI2G optic fiber bus MOST

Support directly from AUDI MMI2G Basic/High


Possibility software update

Possibility to select track from MMI control panel

Track informations (TAG) displayed on MMI screen

Works on CD-changer platform

Plug & Play installation
First select CD from available devices: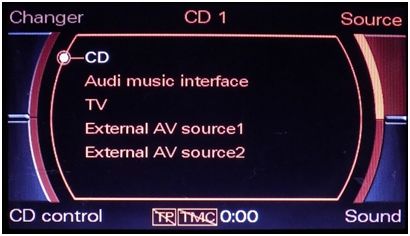 New MEDIA DISC1-AUX and DISC2-Bluetooth menu: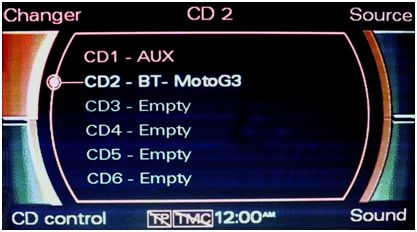 Menu Bluetooth pairing: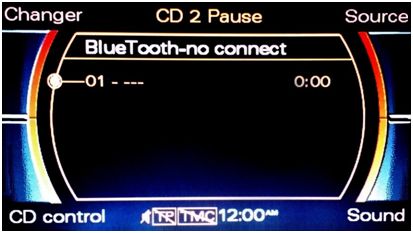 Bluetooth streaming info:


CI-JBTAUX-2G wiring: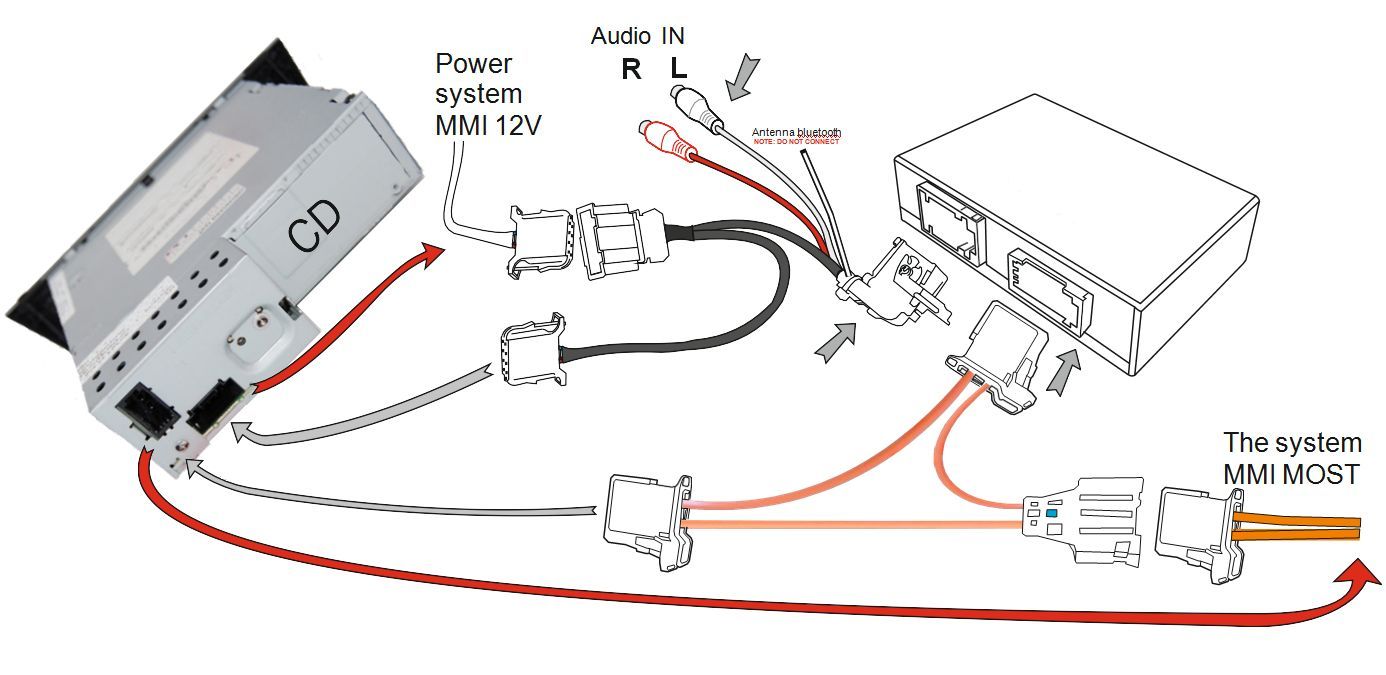 Content of the kit:

CI-JBTAUX-2G module

Plug & Play Harness

Limitation:
Some devices does not support the transmission of the ID tags.